Technology Education for Society and Students Alike
Over 40 years of providing quality solutions
Sivad Inc. has been providing career and technical technology education resources and
materials throughout Louisiana, Mississippi, and Arkansas since 1977.
We provide thorough and engaging technical training programs for both education and in-house company training that delivers results. Our goal is to create career and educational pathways by maximizing students' efficiency, stability, and profitability. Whether it's building core technical skills or helping people readjust to the latest technology in the industry, Sivad Inc. has the reliable turnkey solutions that leaders of industries need to develop and enhance the workforce of the future.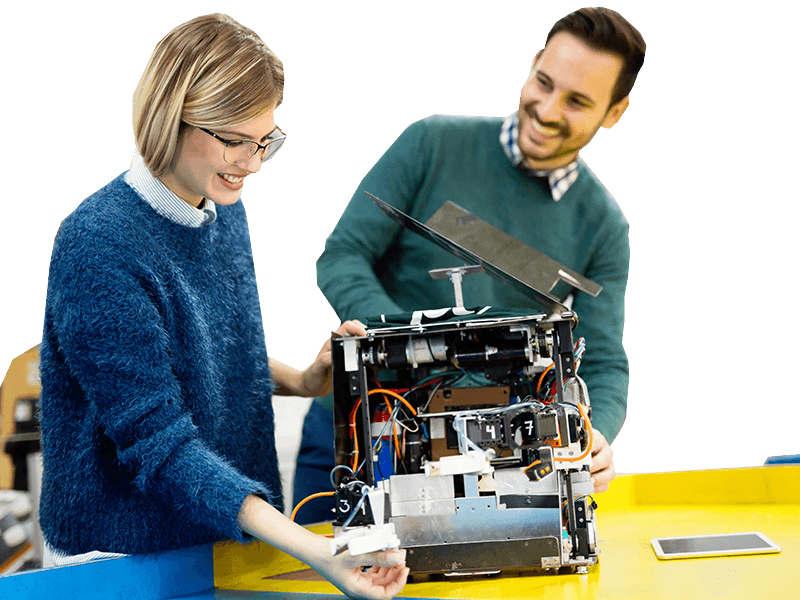 Technology Education for Society is Our Drive
No industry operates in a vacuum. Specific training and technical skills must be administered or developed to ensure maximum safety and efficiency among their workers. We believe that it is important for educators to provide the resources needed to ensure that every individual in the workforce and classroom has top-notch training and experience to exceed industry standards.
Offering the Best Industry Practices
We provide comprehensive credit and non-credit based training and certification programs to help you stay up to date on the latest technology, education, and equipment for each specific industry. By carrying an extensive variety of learning equipment and educational software from top technical learning systems such as Amatrol, FANUC, Lincoln Electric, and much more.
Our Staff Is Available to You from Start to Finish
When you choose Sivad Inc. as your dedicated provider for career and technology education resources, we make sure that you get the most out of your investment by being a turnkey solution. From the initial consultation, we provide continuous support to help ensure that we match the needs of your program objectives. 
Help You Discover New Solutions: When you contact us, our helpful representatives listen to your goals and learning objectives. We assist you in building a curriculum and acquiring the necessary equipment and software that you need.
Equipment Installation: Whether you are needing equipment installed in a classroom setting or at a training facility, we help you lay out your space and carefully install the equipment for maximum efficiency and safety.
Educator Training: We keep you up to date on the latest software, show you how the new equipment works, and instruct you on the best methods to teach your students so that they get the most out of their learning experience.
Ongoing Support: Our staff provides each of our customers with continuous assistance to make sure that we have exceeded your program's objectives and make sure we keep you in the loop with the best available technical learning products.
Reach Out to One of Our Expert Representatives Today
Our representatives are here to ensure that you are equipped with the latest technology education materials and news updates for your industry. To help you get started, contact your local Sivad Inc. representative today! We have offices and representatives located throughout Louisiana, Mississippi, and Arkansas.