Educational Technology Training and Support
The future workforce must acquire valuable, in-demand knowledge and gain experience in a variety of key industries to build their skills.
Sivad Inc. provides turnkey solutions to educators of vocational, secondary, and post-secondary institutions with hardware, curriculum, and teacher training materials.
With the educational technology resources we provide, students are able to learn, practice, and develop an expertise so they are ready to hire as soon as they finish school. We offer a wide selection of educational technology training equipment and materials for industries such as manufacturing, welding, automotive, oil and gas, and HVAC systems. 
Classroom Training in Key Industries
Sivad Inc. focuses on providing educational technology materials for STEM learning and in-demand industries. With effective schooling from blended learning techniques, students are able to learn the skills they need to enter into the workforce once they are out of school. From automotive training to programming education for mechatronic careers, we provide the information and equipment educators need to teach students properly and efficiently. We provide support for the following industries: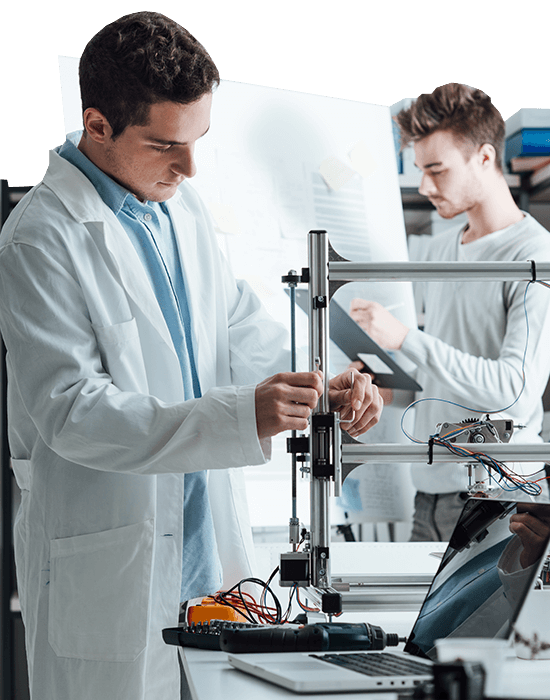 Enhanced Educational Experience with Blended Learning
Sivad Inc. combines classic textbook and classroom learning with modern technology and hands-on techniques. We choose this unique approach because students who experience blended learning often develop skills more efficiently and effectively.
Our portable training systems are perfect for the classroom and give students a workstation all their own to learn and grow. We also incorporate virtual reality and actual machinery into their education for proper preparation of real-life scenarios. The industry-based curriculum, software, and education materials benefit students and teachers alike. Together, we can prepare students for a career in key industries.