CTE Programs Provide Students with Valuable College and Career Preparation That Our Labor Markets Currently Need
Throughout an adolescent's life, they are told to work hard in school so that they can go to a reputable university, get a degree, and then enter the workforce with a high-paying job. But that is not the reality for many. Over half of college graduates either find themselves unemployed or underemployed after graduating from college, and they end up being employed at jobs that don't make use of their full potential. While there are plenty of well-paying jobs out there, there's a problem of supply and demand in that there are not enough jobs in the industries students are studying.
For decades, most high school education systems have pushed students exclusively to attend four-year colleges rather than building viable job skills through career & technical education programs (CTE). CTE programs focus on building technology and career-based skills that people need to enter the workforce. CTE programs are often completed either after high school or after receiving a post-secondary degree.
As a vocational education and training material provider, we have seen the difference that the right skill-building and preparation for a well-paid career makes in students' lives. There are several benefits in students completing CTE programs being offered, which could also help improve their future earning potential. From an economic standpoint, they can also improve a state's labor market.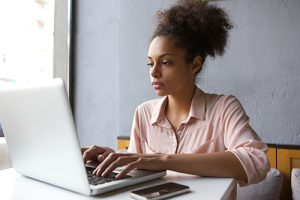 Allows Students to Explore Careers Options
Often times, students assume that they must become a doctor, attorney, or businessperson to be successful. However, those are very broad career paths that tend to be highly competitive in terms of job opportunities. Career-driven and technical classes diversify students' job options and allows them to have a viable career path that they can continue to pursue after graduation. They not only learn more about their aspiring job field but they also have the freedom to explore other industries that they may not have thought about. In other words, they are not limited to a single career option. Ultimately, CTE programs set up all students for career success no matter the education or career path they choose to take after graduating.
Equips Them with Skills and Certifications to Enter the Workforce
CTE programs not only provide students in secondary and post-secondary institutions a clearer idea of what kind of career they want but also allows them to build viable skillsets for the career path that they choose. One of the greatest challenges currently facing our workforce is the skills gap between the skills needed for a job and the skills taught in a regular class environment.
According to SHRM, 73 percent of human resource professionals in 2019 reported having difficulty in finding suitable job candidates within the past 12 months due to skills gaps among job candidates. The value of CTE programs is that candidates receive work-based education that is more closely aligned to the education and training needed in an industry. Schools can also offer CTE courses for students to obtain certifications required to work in their chosen career field. With the certifications, they have the right credentials to go from the classroom directly into the workplace.
Overall, Students Can Achieve Success with CTE Programs
CTE programs provide high school graduates with better opportunities to get high-demand and high-wage careers even without a 4-year degree. A study from Georgetown University found that students with a CTE-related associate's degree or certificate earn $9,000 more per year than those with a humanities or social science credential. Students need the opportunities to gain the skills, technical knowledge, and credentials required to achieve career success after graduating. This will help ensure that students find a career path that leads to employment with in-demand careers and good pay.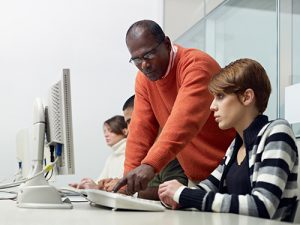 Break the Stigma of Career and Technical Education in Schools
Although there are several studies and research findings available to prove the value in CTE programs, there are still challenges regarding the perception of career and tech-based learning. The high demand for skilled employees has continued to rise over the years, which can only be best addressed by career training. Attending a four-year college after graduation is not the only option to having a high-paying job. Policymakers are beginning to close the current gap to prioritize education efforts and ensure students gain work-based learning experiences – not just college preparation.
The Carl D. Perkins Career and Technical Education Act was reauthorized in July 2018 to provide federal funding for CTE programs in schools. It pushed for less federal oversight and more state control regarding setting education and employment goals. This law will allow schools to equip students with the latest CTE materials and curriculum to ensure the best results possible. More funding into career-based education is a significant step to providing students with vital career options while also stimulating the state's economy by filling job openings with qualified employees.
However, it's up to state policymakers, employers, and educators to ensure the school's career and technical education courses are allowing students to explore different career paths while gaining both college and career preparation. Sivad provides educators the curriculum, materials, and equipment needed to teach students the necessary knowledge and technical skills to obtain careers right out of school. We also train teachers on how to use the software and equipment to ensure that they are ready to instruct on day one.
Give the future workforce the resources they need to succeed, and call Sivad today to see how we can better help your student's education and training.